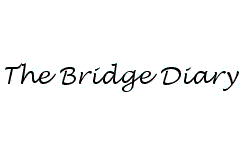 1972: July sees the first earthworks. The enbankment for the southern approach begins to take shape.
1973: In March work begins on the sub structure ~ anchorages, tower fondations etc.
1974: The North Tower at Hessle is completed and topped out.
1975: March sees work begin on the assembly of the box section for the road deck. Barton Tower caissons are sunk into the Humber.
1976: May ~ the pier in the river for the Barton Tower is completed. In September the South Bank Tower is completed and topped out.
1977: September ~ cable spinning between the two banks begins.
1978: Cable spinning and the box section construction continues.
1979: June sees the cable spinning completed. And in October the first box sections are moved out of the Priory Yard and sailed upstream to be lifted into position on suspension cables mid river.
1980: February ~ welding of the deck sections begins. In July the last deck section is moved into position and hung from cables. September sees work start on laying mastic asphalt surface on road carriageways. December - welding of deck sections completed.
1981: In January asphalting is called off because of bad weather. Dismantling of cable catwalks and other ancillary structures continues. March ~ asphalting resumes. Cash barriers and other bridge furniture is installed. July - official opening by the Queen.
1998/99: In this financial year the bridge generated a toll income of £16.7m which, when set against operating/maintenance costs of £2.6m, led to an operating surplus of £14.1m.